CHOOSE ONE OF OUR PREMIUM VODKAS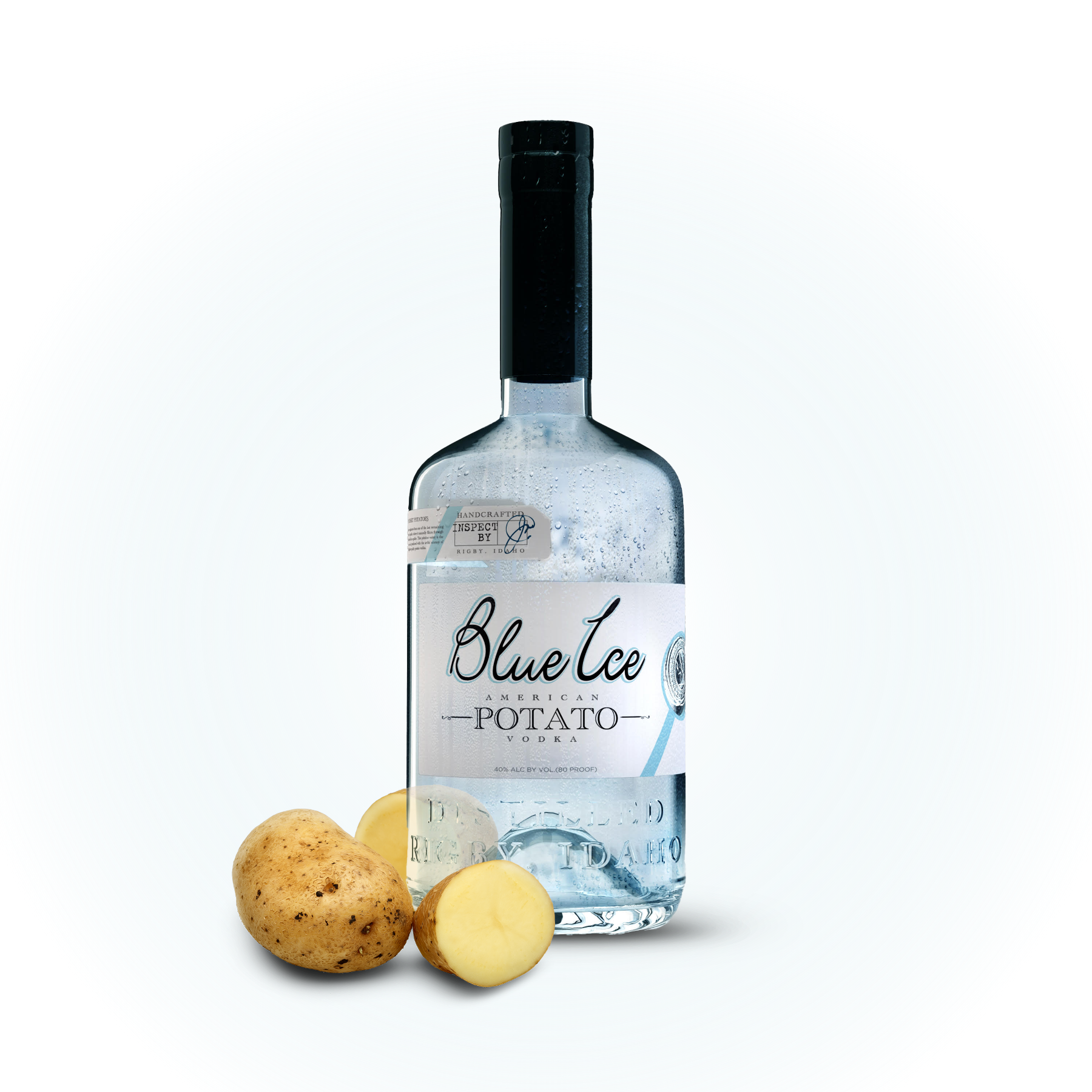 America's finest potato vodka can only come from one place—Idaho. The home of the luscious Russet Burbank potato and the birthplace of Blue Ice Vodka. Idaho is where the people behind our brand come from and live, where our natural ingredients are sourced and where our product is crafted. Perfect for cocktails under 100 calories, with only 64 calories per ounce serving.
Handcrafted with USDA Certified Organic Idaho Winter Wheat and made from the pristine water from the Grand Teton Mountains, Blue Ice Organic Wheat Vodka goes through and extensive distilling process ensuring the purest spirit. This process allows our Master Distiller to control the removal of impurities at a micro level. With a low 64 calories per ounce, no sugar added, Blue Ice Organic Wheat is the perfect organic vodka.