Back to Blog
How to make 4th of July Vodka Cocktails
What is a 4th of July cookout without delicious American-themed frozen cocktails? The cocktails below will answer that question, with savory, star spangled banner-inspired slushies , to huckleberry frozen popsicles, we have you covered! Celebrate the birth of America with some of these delicious Blue Ice libations we put together for you!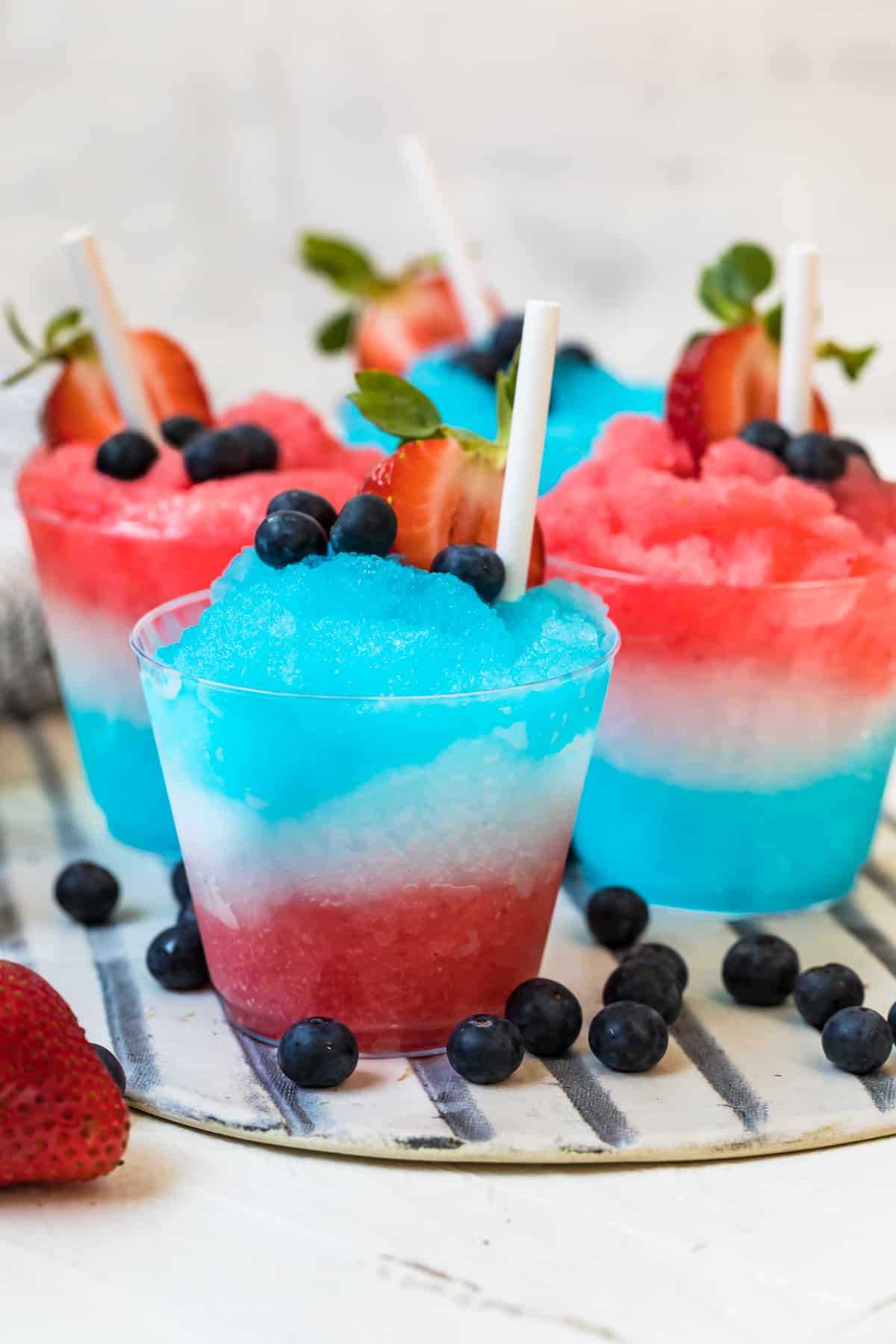 Star-Spangled Lemonade Slush
Ingredients:
• Crushed Ice
• 1.5 oz. Blue Ice Potato Vodka
• 1 oz. of grenadine
• 1 oz. of lemonade
• 1 oz. Blue Curacao
• Garnish with lemon wedge, strawberries and blueberries.
Instructions:
•In a bullet, or other blender, on the ice crush setting, blend together the Grenadine juice and ice until fully slushed.
•Mix in Blue Curacao with second tray of ice added to blender until slushed.
• Mix Blue Ice Potato Vodka and lemonade
• Layer your drinks starting with the grenadine slush on the bottom, then the blue curacao slush and always the best for last: Blue Ice Vodka lemonade slush on the top. Top with garnishes and some American décor.
Red, White and Blue Mule
Ingredients:
• Ice
• 1.5 oz. Blue Ice Potato Vodka
• 4 oz. Diet Ginger Beer
• 1 Splash Lime Juice
• Garnish: 6-8 fresh raspberries, blueberries and lime wedge.
Instructions:
Instructions: Combine vodka and ginger beer in a copper mug or highball glass filled with ice. Add lime juice. Stir gently and garnish with raspberries, blueberries and lemon wedge.
Huckleberry Lemon Frozen Poptail
Ingredients:
•4 oz. cup Blue Ice Huckleberry Vodka
•2-cups lemonade (16 oz.)
•10 Popsicle sticks
•Garnish with Blueberries and strawberry slices (party size)
Instructions:
Instructions: Make 10 ice pops. Pour huckleberry vodka and lemon juice mix. Garnish with blueberries and lemon wheels. Attach cover. Insert Popsicle sticks, and leave ¼-inch space exposed for expansion during freezing. Freeze for 4-6 hours.