Back to Blog
SUPERBOWL COCKTAILS LVII
Superbowl LVII will be one for the books. The beautiful Arizona desert, two extremely- dedicated fanbases, and most of all two teams ready to showcase their talents. It will be the perfect setting to sit back, relax and mix up some Eagle and Chief inspired cocktails. We curated the perfect round up, with flavors ranging from delicious huckleberry to pineapple, mix up these four recipes that are sure to wow your guests this Sunday: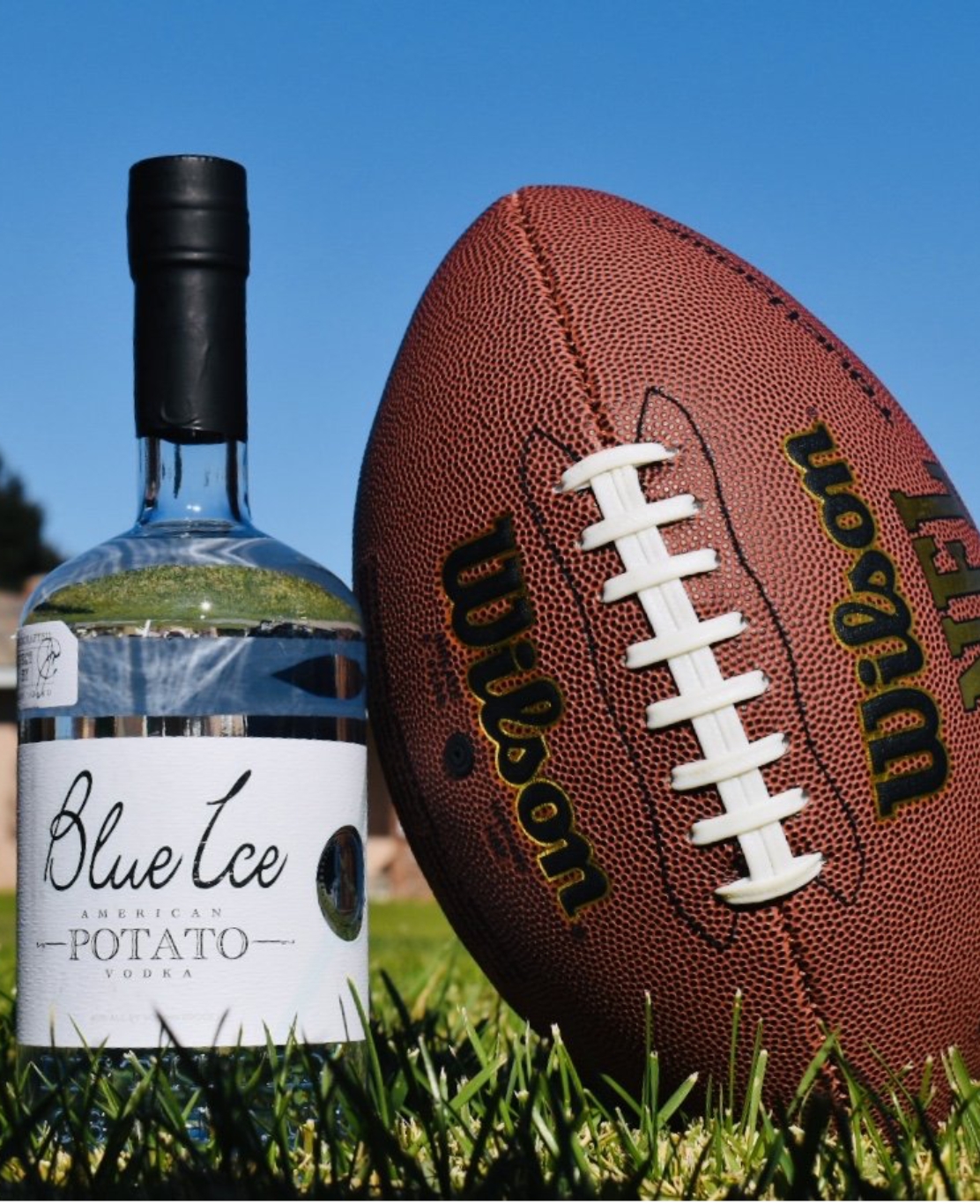 Fly Eagles Fly! (90 Calories)
Ingredients:
• 1.5 ounces. Blue Ice Huckleberry Vodka (85 calories)
• 5 ounces Light lemonade (3 calories)
• Garnish: Lemon wheel and blackberries
Instructions:
Fill a glass of your choice with Ice. Pour in Blue Ice Huckleberry Vodka and Light lemonade. Stir until mixed completely. Top off with splash of curacao for color. Garnish with lemon wedges and berries of your choice (recommended: blueberries and blackberries).
Golden Arrowhead (88 Calories)
Ingredients:
• 1.5 oz. Blue Ice Huckleberry Flavored Vodka (85 calories)
• 1 oz. lemon juice (3 calories)
• Garnish: 1 twist of lemon zest
Instructions:
In a cocktail shaker, combine the Huckleberry Flavored Vodka and lemon juice. Fill the shaker with crushed ice and shake vigorously. Strain contents into chilled martini glass. Garnish with twisted lemon zest.
The Green Machine
Ingredients:
• Crushed ice
• 1.5 oz Blue Ice Vodka
• 1 cup of perrier cucumber lime
• 1 splash boosted green machine juice
• 1 squeeze of lime juice from lime
• Garnish: Cucumber slices and lime wheels
Red Snapper
Ingredients:
• Ice
• 1.5 ounces Blue Ice Potato Vodka (96 calories)
• 4 ounces diet ginger beer ( 0 calories)
• 1 splash grapefruit juice ( 1 calorie)
• Garnish: Orange wedge and mint.
Instructions:
Fill a cocktail shaker with ice. Add the Blue Ice Vodka, ginger beer. Shake vigorously. Strain into mule mug and top off with grapefuit juice. Garnish with orange wheel and mint.