Back to Blog
4 Football Tailgating Vodka Cocktails
With summer ending, we have another thing to be excited for– Football Tailgating. Both NFL and NCAA Football games are in full effect, and with that comes a slew of dedicated fans. Fans bring excitement, passion and energy to their favorite matches, and whether it's barbecuing, or just having a few cocktails, Blue Ice has you covered for game-day recipes: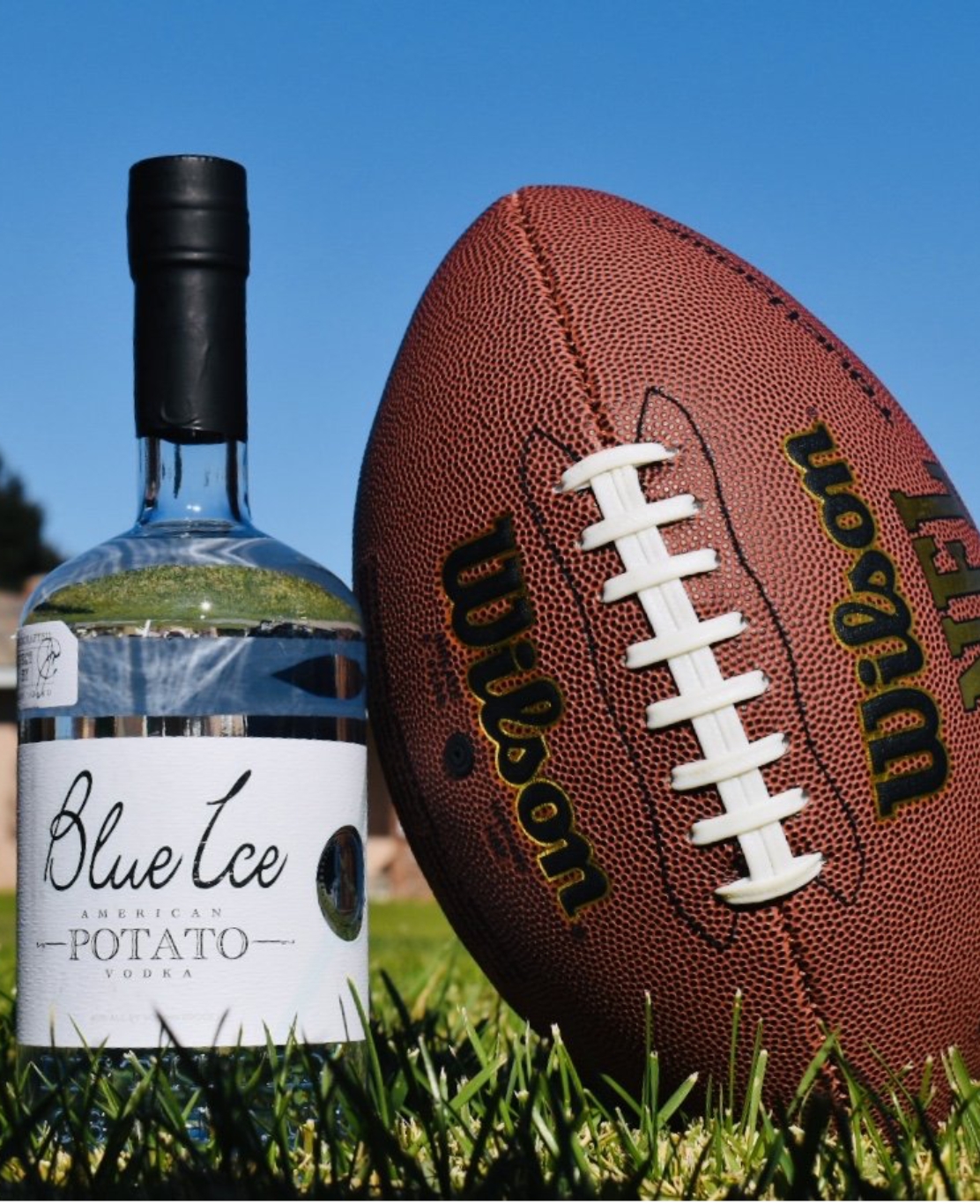 Bloody Mary
Ingredients:
• 1 ounce Blue Ice Potato Vodka
• 4 ounces low –sodium tomato juice
• 2 dashes Worcestershire Sauce
• 2 dashes Tabasco Sauce (1 cal/tbsp)
• 1 trimmed celery
Instructions:
Mix Blue Ice Vodka with tomato juice, Worcestershire sauce and Tabasco sauce in medium glass. Load larger glass with ice cubes and pour mixed drink over ice cubes. Stir with the celery stalk.
Skinny Mule
Ingredients:
• Ice
• 1.5 oz. Blue Ice Vodka
• 4 oz. Diet Ginger Beer
• 1 Splash Lime Juice
• Garnish: Lime wedge
Instructions:
Combine vodka and ginger beer in a copper mug or highball glass filled with ice. Add limejuice. Mix ingredients accordingly.
Huck-One Mule
Ingredients:
• 1.5 oz. Blue Ice Huckleberry Flavored Vodka
• 3 oz. Diet Ginger Beer
• Fresh lime juice from lime wedge
• Garnish: Fresh mint leaves
Instructions:
Mix all ingredients together in a shaker, strain into copper mug over ice. Garnish with fresh mint leaves and lime wedges.
The Halftime Huckleberry Smash
Ingredients:
• 1.5 oz. Blue Ice Huckleberry Lemonade
• 4 oz. Lemonade
• Crushed Ice
• Garnish: Lemon wedge