Back to Blog
VALENTINE'S DAY COCKTAIL BLOG 2023
When love is in the air and you are looking to bring out the bubbly, mix up some delicious pink or red cocktails you know it's February 14. Ditch the wine for some romantic cocktail recipes to make for your sweetheart. Set the date night vibes with these Blue Ice Valentine Day cocktail and dinner recipes: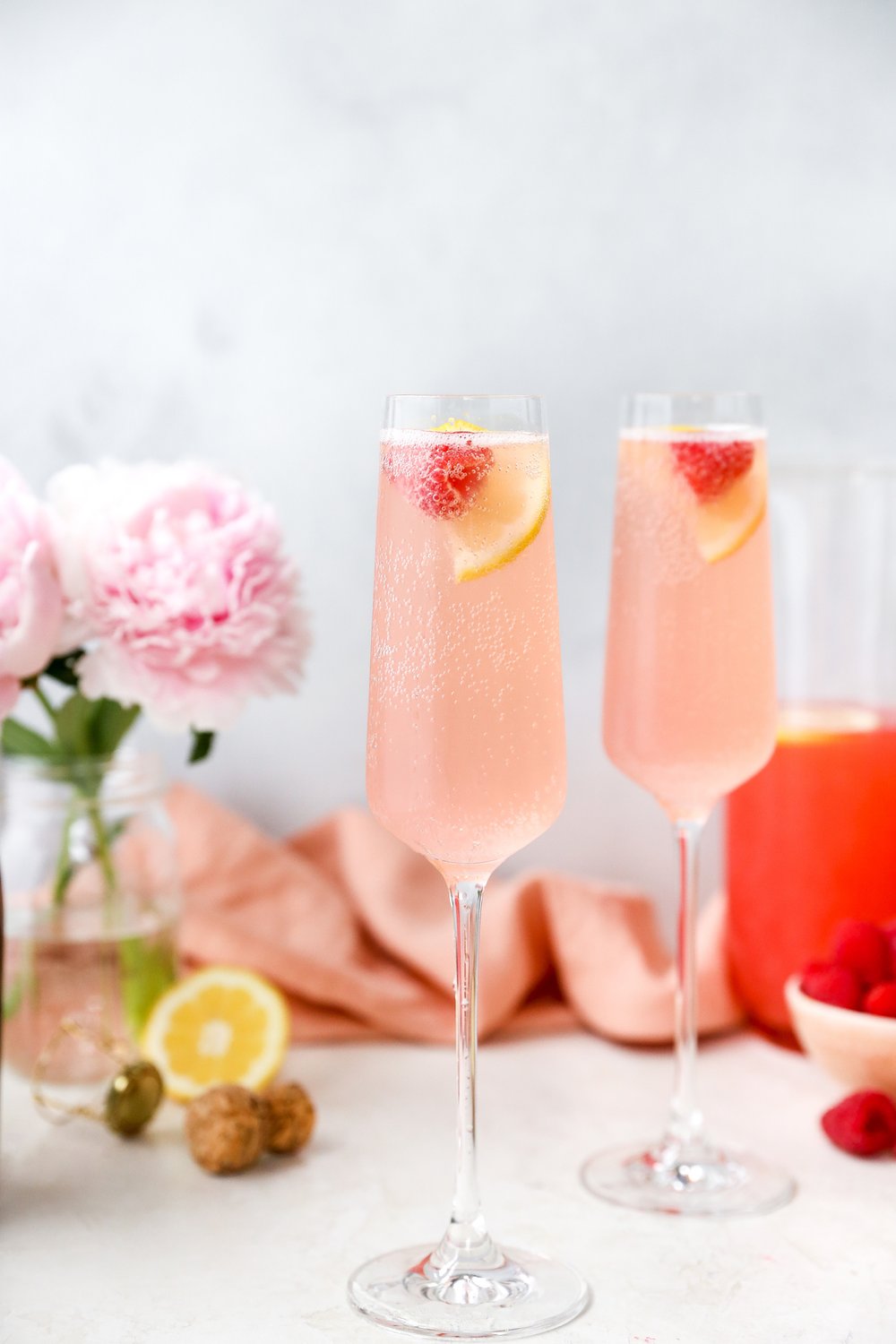 Spring Fling Mule
Ingredients:
• Ice
• 1.5 oz. Blue Ice Potato Vodka
• 1 splash of prosecco
• 1 splash grapefruit juice
• 4 oz. Chilled ginger beer
• Garnish: Fresh grapefruit wheel
Instructions:
Fill a cocktail shaker with ice. Add the Blue Ice Vodka, and mix in grapefruit juice. Strain into an ice-filled mule mug and top with the ginger beer and champagne. Garnish with fresh grapefruit wheel.
Blue Ice Super Bloom
Ingredients:
• Ice
• 1.5 oz. Blue Ice Potato Vodka
• 1 splash cucumber sparkling water
• 1 oz. elderflower liqueur
• .75 oz. lemon juice
• Garnish: Zest of lemon and thin sliced cucumber
Instructions:
Add Ice to shaker. Mix in Blue Ice Vodka, lemon juice and elder flower liqueur in shaker. Shake vigorously. Top off with cucumber sparkling water. Garnish with lemon zest and sliced cucumbers.
Spring Huckleberry Lemon Drop
Ingredients:
• 1.5 oz. Blue Ice Huckleberry Flavored Vodka
• 3/4 oz. lemon juice
• Garnish: 1 twist of lemon zest, lavender sprig
Instructions:
In a cocktail shaker, combine the Huckleberry Flavored Vodka and lemon juice. Fill the shaker with crushed ice and shake vigorously. Strain contents into chilled martini glass. Garnish with twisted lemon zest and fresh lavender sprig.
Blue Ice Spring Buzz
Ingredients:
• Ice
• 1.5 oz. Blue Ice Potato Vodka
• 2 oz. pineapple juice
• 1 oz. lemon juice
• 1 splash grenadine
• Garnish: Lemon slice and pineapple slice